Coronavirus COVID-19 Outbreak Update 29/8/2020
We now offer Face to Face consultations for NHS patients (NHS Choose & Book) and Private patients
As well as Virtual Video consultations when needed
for new patients

and

follow-ups.
If interested please call:
Prof. Ofer Levy - Secretary - Cherie 07367582777
0118 902 8116
Mr. Giuseppe Sforza - Secretary - Tania 07488384479
Reading Shoulder Unit Team NHS
- Secretary - Sarah 0118 902 8109
0118 902 8116
Enquiries / Referral for Surgery
How do I get referred for surgery?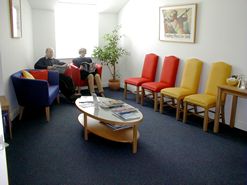 For overseas patients who require assistance please contact the Reading shoulder unit direct or drop us an email for further information.
For UK patients: referral to the unit is via your GP to a Consultant is prefered. You will need to visit your GP who will refer you to one of the Shoulder Surgeons at The Reading shoulder unit, passing on any relevant medical history. Your Consultant will then see you as an outpatient to discuss your case. If surgery is required a suitable date can be arranged during your outpatient consultation.
New!! for NHS patients and GPs - The Reading shoulder unit at the Berkshire Independent Hospital & Spire Dunedin Hospital are now on the Choose & Book network for NHS patients.
'Pay as you go' Cost Care Surgery
The Hospital has a 'Pay as you go' Cost Care Surgery Scheme for patients without medical insurance. This scheme provides all inclusive prices for a range of surgical procedures subject to the terms and conditions outlined in the 'Pay as you go' Cost Care Surgery brochure. For further information about all inclusive self pay packages contact the Reading shoulder unit secretaries.


Private Medical Insurance

BUPA - https://finder.bupa.co.uk/go/professor_ofer_levy




For more information or to book an outpatient consultation contact: