Isometer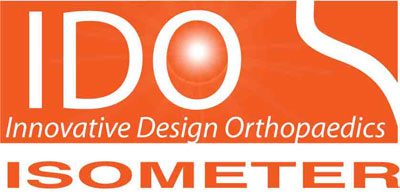 Innovative Design Orthopaedics
IDO Isometer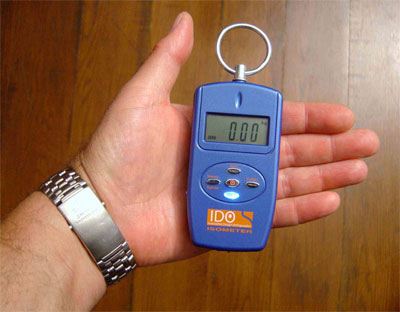 Shoulder Muscle Strength Gauge
Developed by surgeons for use in busy clinics
Quick & compact
Accurate measurement for Constant score evaluation
The IDO Isometer was developed for the measurement of the strength component of the Constant score, when evaluating shoulder function.
The IDO Isometer comprises a digital force reader. It is small in size (mobile phone size) and can be easily kept in the surgeon's or physiotherapist's briefcase. It is easy to use and user friendly.
The IDO Isometer is a hand-held device using a strap held to the floor by the examiner's foot. The IDO Isometer records the mean applied load over a three-second period. The measurements can be presented either in kilograms or pounds and can be switched between the two by pressing one button, with no need for conversion tables.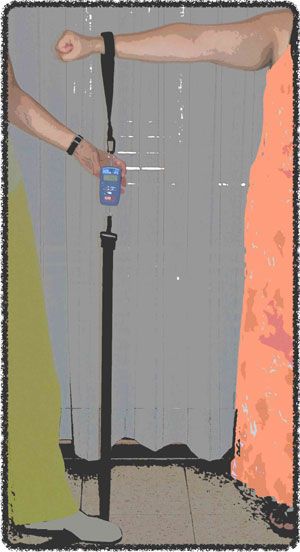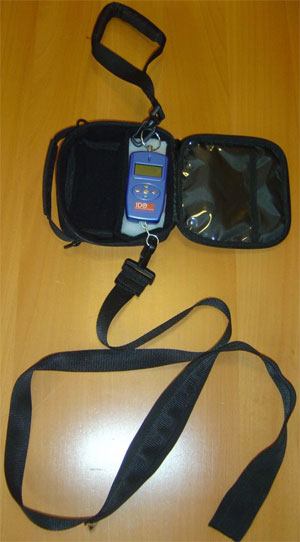 The IDO Isometer advantages
Compact small size and weight (mobile phone size)

Can easily be carried in a briefcase between clinics or hospitals

Applicable everywhere with no need for fixation, calibration or adjustment

Simple to use – no complex keys

One On/Off button

One Start button

One Kg/Lb switch button

One Memory button

Beep sounds to signal the start and end of the measurement, for better patient understanding and compliance

Ordinary 2 x AAA battery powered. No need for cumbersome charger or mains connection

Auto Off to conserve battery life

Clear LCD display

Memorises 10 readings

Easy handling

Minimal maintenance

Minimal operational costs
For more information and details on the IDO Isometer - www.idorth.com or send an e-mail