Sixters & Clever Hooks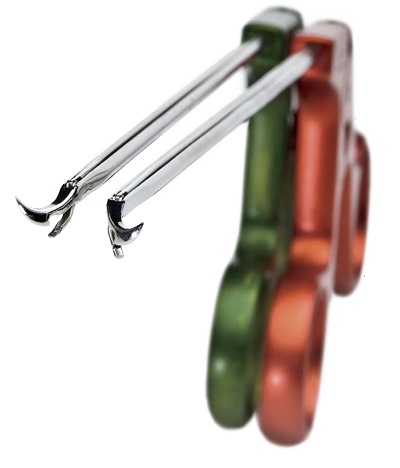 Sixter
Designed for instability and SLAP repair with both left and right configurations.The Sixter's distinctive curvature allows for unprecedented access to labral tissue for suture retrieval or penetration.
the name 'sixter' - denotes that this instrument enables easy access to the labrum at "6 o'clock".

Cleverhook
Designed following the Sixters for rotator cuff repair with both left and right configurations. The Cleverhook's unique tip facilitates ease of penetration through tough, fibrous tissue. Jaws on the posterior side and a spring-handle design enable the surgeon to retrieve suture with minimal device manipulation.
Both instruments have the same tip, the handles are at 90° rotation.
These arthroscopic instruments were designed & developed in collaboration between TAG Medical Ltd. and Prof. Ofer Levy.