Reading Advanced Shoulder course 2013 - for Physiotherapists
Start: 30-10-2013 at 08:00
End: 02-11-2013 at 17:00
Details: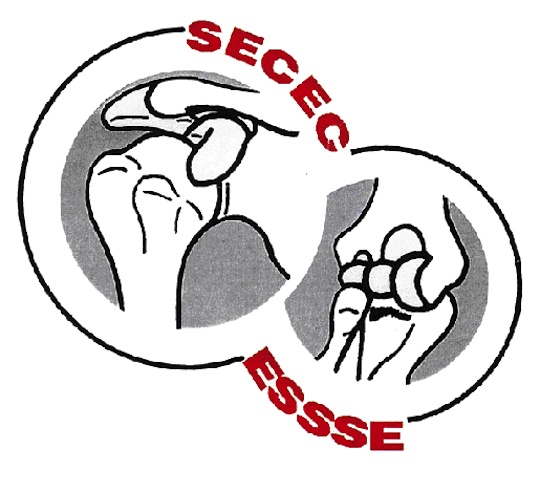 Reading Advanced Shoulder course 2013 - for Physiotherapists with the Patronage of SECEC
Special reduced registration for physiotherapists.
Updated Final Programme - Including Physiotherapists workshop programme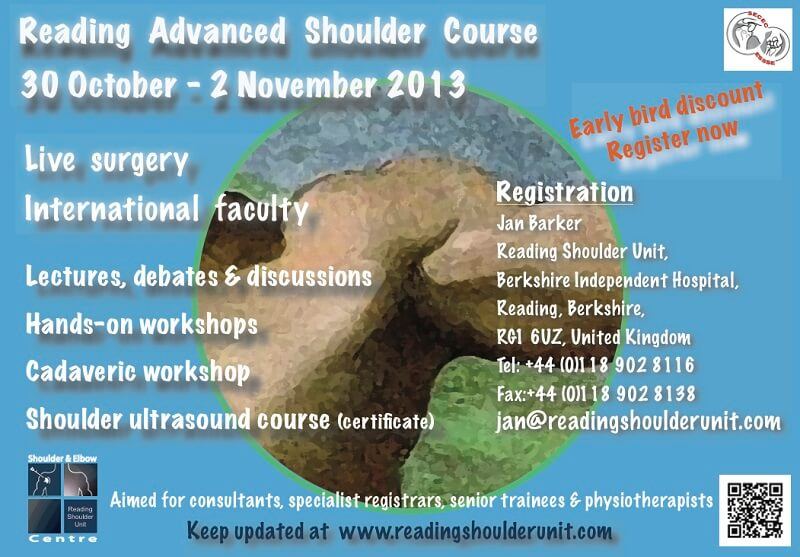 Physiotherapists interested in shoulder surgery are invited to the Reading Advanced Shoulder course 2013 with outstanding international faculty. (See course information)
The physiotherapists will join the surgeons for the course with:
Live surgery
Lectures
Panel and interactive discussions
There will be break-out sessions for the physiotherapists with hand-on instruction on treatment of shoulder conditions from world experts. The Physiotherpists faculty includes:
Dr Jeremy Lewis
Jo Gibson
Anju Jaggi
Kirsty Harris
Carolyn Hogg
Rahul Gupta
We are pleased to inform you that the renowned Reading Advanced Shoulder Course will be held once again on 30th October to 2nd November 2013 at the Royal Berkshire Conference Centre, Millennium Madejski Hotel Reading.
We have invited internationally renown experts in the field of Shoulder surgery to hold lectures and discussions about the current concepts of their specialties and to discuss the recent innovations.
The course will include live surgery procedures by different surgeons, both of arthroscopic and arthroplasty procedures. The whole spectrum of shoulder problems will be discussed, from assessment and diagnosis, treatment options and surgical techniques to biological treatment and future options. There will be lectures and clinical demonstrations, discussions and debates with interactive participation of faculty and delegates. There will be practice sessions of the different techniques in workshops held as a satellite symposia and an exhibition where devices, techniques and innovations will be presented.
On the 2nd November 2013, we plan to hold an extra course day with cadaveric practical lab, and a Shoulder Ultrasound course.
We would like to have the physiotherapists join the main course and to run special workshops for the physio's led by internationally renowned faculty at the time we run hands-on workshops for the surgeons.
We hope to have a very stimulating interactive course which will raise discussions and debate and will enrich our knowledge and skills.
The Course is endorsed by SECEC.