Patient Testimonials
Patients' Experiences
This section has been added to enable us to provide patients with a more complete overview of the surgical and rehabilitation experience. It comprises letters from patients regarding their overall surgical experience, and supplements the information provided by the medical team...a bit like talking to someone who has undergone a similar treatment to one that you may have been recommended. We hope the patients' viewpoint is useful to you and would appreciate any similar feedback, which may be put onto the website for the purpose of patient- assisted consent.
Verso TSA for cuff arthropathy
Verso - Reversed Total Shoulder Replacement for Arthritis with Severe Rotator Cuff Tear

My name is Michael Heffernan and, at the time, I was 41 years old with a wife who has Multiple Sclerosis and a baby daughter...

Verso TSA in Patient with Arthritis and Massive Rotator Cuff Tear with Progressive MS (Multiple Sclerosis)

When I was first diagnosed with MS (Multiple Sclerosis) it was a relief to have a name to put to all the strange...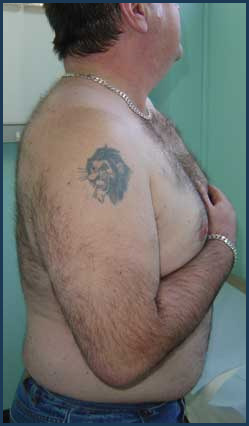 Bad Shoulder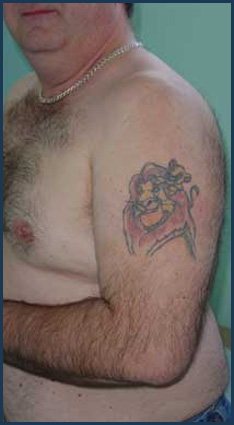 Good Shoulder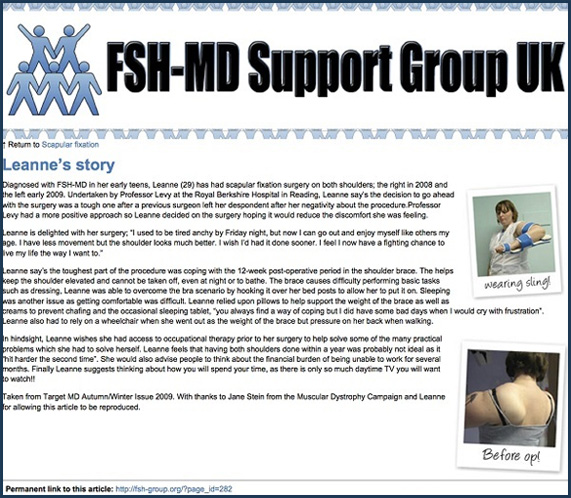 Written Testimonials
1st March 2014

Dear Professor Levy,


Re: Sterno Clavicular Ooeration on Mrs Yvonne Caine 151h February 2014

May I take this opportunity to thank you, and all your staff for the wonderful treatment I received at The Berkshire Independent on the above date...

~ Yvonne C ~

Dear Professor Levy,

It is now just over three years since you operated on Michael, my Husband.
I bless the day that we were given your name by a friend.
As you know Michael had already had two operations by a top trauma shoulder man in London who felt there was nothing ...

~ Shirley G ~

I am a theatre porter in Circle Hospital Reading I decided to have my procedure done at The Reading Shoulder Unit at Ramsey health care to have an experience of the care they offer to patients (NHS) like we always give to our patients but to my greatest surprise I am overwhelmed the amount of care I...

~ Verified Patient ~

I was happily standing beside an apple tree one day in early summer 2015 and as I turned I collapsed in a heap on the ground. Aged 82, and with a gammy knee, this was not a complete surprise except that I couldn't get up. I had unconsciously put down my hand to ease the fall and my entire weight had...

~ Joan C ~

Dear Mr Levy

Thank you for seeing me on Saturday. For the rehabilitation of the right shoulder I would like to say a special word of thanks to the physio unit and in particular Lawrence Sonvico who has greatly assisted me. After the procedure the ward physios gave me a good overview o...

~ John ~
Write a review
If you're interested in submitting a testimonial for The Reading Shoulder Unit, please use the form below to do so.
Thanks!
Fields marked (*) are required