Patient Testimonials
Patients' Experiences
This section has been added to enable us to provide patients with a more complete overview of the surgical and rehabilitation experience. It comprises letters from patients regarding their overall surgical experience, and supplements the information provided by the medical team...a bit like talking to someone who has undergone a similar treatment to one that you may have been recommended. We hope the patients' viewpoint is useful to you and would appreciate any similar feedback, which may be put onto the website for the purpose of patient- assisted consent.
Verso TSA for cuff arthropathy
Verso - Reversed Total Shoulder Replacement for Arthritis with Severe Rotator Cuff Tear

My name is Michael Heffernan and, at the time, I was 41 years old with a wife who has Multiple Sclerosis and a baby daughter...

Verso TSA in Patient with Arthritis and Massive Rotator Cuff Tear with Progressive MS (Multiple Sclerosis)

When I was first diagnosed with MS (Multiple Sclerosis) it was a relief to have a name to put to all the strange...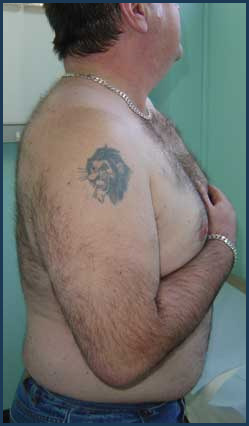 Bad Shoulder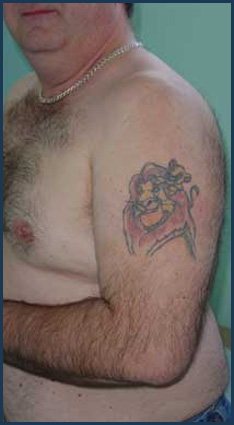 Good Shoulder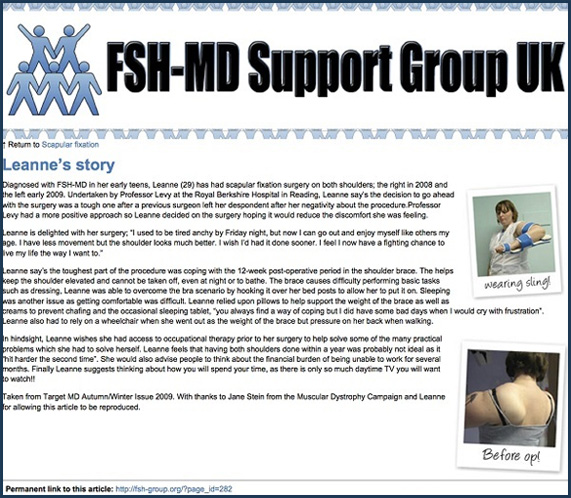 Written Testimonials
Dear Prof. Levy,

Please accept my satisfaction, appreciation and thanks for the results of the shoulder joint replacement operation that you performed on my right arm.

Already at this early stage, less than three months after the date of the operation, it is possible to...

~ Daniel H ~

Malcolm Hughes Verso Shoulder Operation 7th March 2013

I had my 'Verso' shoulder replacement operation on 7th March 2013 at RBH. I was discharged from the hospital early on the following evening, 8th March.

After two weeks, resting at home and doing minimal shoulder exe...

~ Malcolm H ~

Dear Professor Levy,
I have produced a brief overview of my shoulder surgeries:

Brief Medical History:

I was born on 31st December 1965. At the age of 4 I was diagnosed with Still's disease which has over the years resulted in multiple joint replacements.
...

~ Sarah C ~

I had a manipulation under anaesthetic procedure on my right shoulder, under the care of Professor Levy. I want to say, first and foremost, how impressed I was with the care I received. The nursing staff in the day surgery were very friendly, efficient and professional and the anaesthetic team made ...

~ B M ~

Wow!

Yesterday I had a right shoulder ASD ACJ Excision & SYNOVECTOMY. I really do have to say what wonderful experience it was, even though everyone was under pressure, everyone without exception had time to talk to me, I fully understood everything at every step of the way. My thanks...

~ S R ~

Dear Prof Levy,

It is just about the 1st anniversary of the rotator cuff repair that you did on my shoulder last May and I thought I should just say a big thank you.

In every day life, I dont even think about it - the range of movement is pretty well back to normal (onl...

~ R R ~

Dear Prof. Levy,

You asked me several weeks ago to write a few words re my experience with having a Verso shoulder operation performed by your goodself! Here goes ...................

I have had Osteoarthritis since the early 1980's and have had two total knee replacemen...

~ J D ~

Dear Professor levy,

I would like to take the opportunity to express my sincere thanks to you and your team for the excellent work you have done in fitting the Copeland Cap to replace my severely arthritic shoulder joint.

Your surgical procedure will give me the opportu...

~ Verified Patient ~

My shoulder started to hurt approximately 8 - 9yrs ago. It gradually got worse and I assumed it was arthritis or rheumatism so took paracetamol or other pain killers.

Unfortunately it became worse, and I adjusted my shoulder movements to compensate for the gradual lack of movement in ...

~ Hilary T ~

Diagnosis: Left patellar tendinitis treated by platelet rich plasma injection 7th March 2012

Leavy has done extremely well. His pain has disappeared. He is back in the gym working on a treadmill and cycling. He is no longer tender over the central portion of his patellar tendon. He is...

~ Verified Patient ~
Write a review
If you're interested in submitting a testimonial for The Reading Shoulder Unit, please use the form below to do so.
Thanks!
Fields marked (*) are required